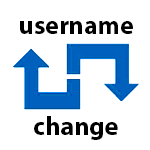 Usernames are setup in the manner for security. Most programs will allow you to save the username so you shouldn't have to remember it.
For new accounts from another provider, by request, we can setup your account with the same username as you previously had.
Another option is to use a global replace script to update your script config files. DB changes may also be required.