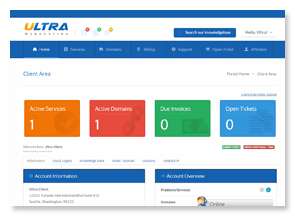 You can view and make changes/updates to your account through your billing account.
Your billing account may be accessed at this URL...
https://my.ultrawebhosting.com/clientarea.php
User account login information was given in your initial sign-up e-mail.
If you have lost your login informaiton please contact our live support or leave a message on our contact page.
Watch the client area video tutorial: