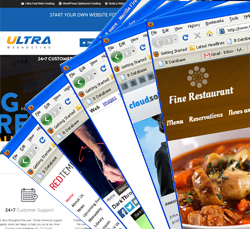 Yes! We have plans which include the ability to have many websites hosted under a single account.
If your plan qualifies; simply add new domain names to the "Addon Domains" section of your control panel with our services.
To your visitors these websites will appear completely separate and use their own domain name.
If you don't already own the domain name you may register it with us before you get started.